My cousin Jacki, aka

Silverpixels

, has a nice little habit of nagging me into action. Not sledgehammer nagging, mind you, more like a small army of gnats. She launches a series of light little landings that by themselves might prove ineffective, but in a swarm has me springing to action. You know, in a good way, not the psychotic, flailing, these-heinous-creatures-are-going-to-drive-me-insane kind of way. Well, sometimes it feels like that, but I know she does it out of love.
Powered by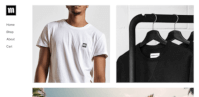 Create your own unique website with customizable templates.